new entries
---
Lullaby
baby stores
1 km. Alexandroupolis - Νew Chile
Blue Elephant
Tattoo & Professional Body Piercing
Miauli 16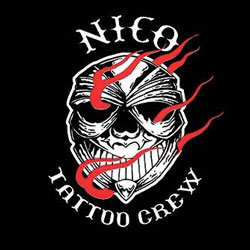 Nico Tattoo
Tatoo - Body piercing
Restaurants
City:
Alexandroupolis
Area:
Next to the municipal campsite
Address:
E.O.T. park
Phone number:
2551035833 & 6936862475
E-mail:
xaramastithalassa@yahoo.gr
City: Alexandroupolis
Address: M. Botsari 6
Phone number: 25510 - 88818

Porto Elia
Fish bar
A restaurant with excellent cuisine Samothrace and very affordable prices. A wonderful, warm and thoughtful space, with basic element the olive.
City: Alexandroupolis
Area: Seafront
Address: Apolloniados & kritis 2
Phone number: 25510 - 28668
Url: http://www.portoelia.com