Didymoteicho
Didymoteicho - Municipality of Didymoteicho
It is built on a hillside, just 2.5 km. away from Turkey and divided by a tributary of the Evros river, Erythropotamos.
It has a rich history and several monuments and sightseeings. It is 99 km. away from Alexandroupoli, 437 km. away from Thessaloniki, 948 km. away from Athens and 50 km. away from Adrianoupolis.
The residents of Didymoteicho, like (the residents) of the whole province, are mainly engaged in agriculture and animal husbandry. The fertile soils of the region produce cereals, legumes, beets, sunflower seeds and garlic. In the hilly areas, livestock flourishes, especially the cow, and large quantities of meat, cheese, butter and yogurt are produced.
Didimoteicho today is the seat of the Municipality and the Cathedral and houses a large number of public services, such as County Court, Forest Service, Work Inspection, Office of Education. Also,in Didymoticho lies a General Hospital, medical centers Office and Office National Welfare Organisation.
The Municipality of Didymoteicho consists of two municipal units, which are corresponded to the two repealeded municipalities. Each city section is divided into communities, which are corresponded to the apartments of the dismantled OTA.
Municipality Section of Didymoteicho and Municipal Section of Metaxades.

source and more information:
Official website municipality Didymoteichou
More photos from Didymoteicho in the Gallery of e-evros.gr.
Didimoticho from the satellite
We recommend
---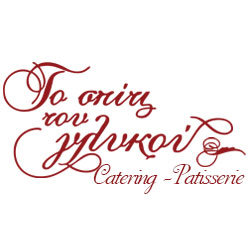 iRepair
Smartphone and Computer repairs
L. Dimokratias 227
new entries
---
Lullaby
baby stores
1 km. Alexandroupolis - Νew Chile
Blue Elephant
Tattoo & Professional Body Piercing
Miauli 16