Samothrace
Samothrace - Municipality of Samothrace
Samothrace is located in the northeastern part of the Aegean Sea. It's the motherland of the winged VICTORY adorning the Louvre museum in Paris. It has an area of 180 sq. kilometers and the mountain range "Saos" with its highest peak, the Moon, with an altitude of 1614 meters dominates the entire Aegean.
It has a population of approximately 3,000 residents, whose occupations are focused on agriculture, animal husbandry, fisheries and tourism.
Samothrace has 12 villages and settlements. Capital of the island is Chora (Samothrace). Chora is characterized as traditional village and is built at an altitude of 210-250 m. in a ravine. It is 6 km away from the port of Kamariotissa. Kamariotissa is the only passenger traffic and goods port. A village with clean seawater orientation and increased tourist traffic.
The Alonia, the Xiropotamos, the Lakkoma and Prophet Elias have landlubber character and their inhabitants live more by agriculture, animal husbandry, olive growing and less by tourism. On the north side of the island lies the Paleopoli (antiquities museum), Therma (hot springs resort "drowned" in green, unique spectacle the waterfalls of the region), and  the Ano Meria, stockbreeding village in a green area on the northest part of the island. The "green" island has lush vegetation.
The trees that dominate are olives, oaks, chestnut, maple and thamnodendra. Samothrace is full of water. It is the only island with so many springs that gush limpid crystal water forming many streams and small rivers.
To visit Samothrace information can be found on the official web site www.saos.gr or contact the port authorities or local agencies:
Alexandroupolis Port: 25513-56200, 25513-56216
Phones of Alexandroupolis Agencies SAOS II: 2551083911, 2551041505, 2551041465
.: Official website of the Municipality of Samothrace
.: More pictures of Samothrace in the Gallery of e-evros.gr.
See below some representative photos from Samothrace:
We recommend
---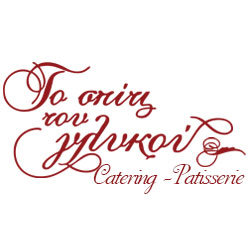 iRepair
Smartphone and Computer repairs
L. Dimokratias 227
new entries
---
Lullaby
baby stores
1 km. Alexandroupolis - Νew Chile
Blue Elephant
Tattoo & Professional Body Piercing
Miauli 16