Alexandroupolis Lighthouse
The Lighthouse of Alexandroupoli was constructed by the French Lighthouse and Cresset Company and came in operation the first of June 1880. It is 27 m high and illuminates a 27 nautical miles distance leading ships safely into the port. 

The need to build a lighthouse that would facilitate seamen toward the Ellispontos bay became apparent when a small port- where the port of Alexandroupoli stand today-started to be constructed in the 1850s. A cylinder stone tower with a wide base was built west of the port, on top of which a lighthouse was placed that would be very useful to coasting and sailing the high seas.

The lighthouse building is 18 meters high on ground level and 27 meters high from average sea level. Its signal is northern 40 50' 07'', and eastern 25' 52' 05''.
The lighthouse flashes 3 white beams every 15 seconds.( 0,38 + 2,12 + 0,38 + 2,12 +0,38 + 9,62 =15δ). Its luminescence is 24 nautical miles and in good weather conditions it can be seen from a distance of 24 nautical miles (around 44 km).

It operates under supervision of the Lighthouse Service and it is one of the few supervised lighthouses left today. It is the nautical emblem of Alexandroupolis and during the celebration of Nautical Week in 1994 a marble plaque with its history was placed at the gate by the Antiquities and Cultural Heritage Club.
We recommend
---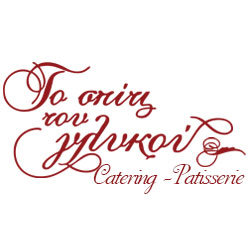 iRepair
Smartphone and Computer repairs
L. Dimokratias 227
new entries
---
Lullaby
baby stores
1 km. Alexandroupolis - Νew Chile
Blue Elephant
Tattoo & Professional Body Piercing
Miauli 16